Researchers Seek To Further Understand The Effects Of Cannabis
Background
There are about 200 million people who consume cannabis worldwide. Past research studies have shown that heavy and long term cannabis consumption is accompanied by changes to a person's brain, cognition, and mental health. Researchers have observed that these changes may depend on the levels and interactions between the compounds (cannabinoids, e.g. delta-9-tetrahydrocannabinol (THC) and cannabidiol (CBD) in the cannabis plant.
This study seeks to understand the relationship between different cannabinoid compounds, and the overall well-being and brain health of long-term regular cannabis smokers. This study is a virtual study limited to certain areas of the Northern Rivers Region of New South Wales.
Researchers are inviting adults aged 18 to 65 years old who regularly smoke cannabis. Participants must comply with the necessary study requirements. Eligible participants will be compensated for their participation in this study.
Find out more and take the questionnaire
*Your records relating to this study and any other information received will be kept strictly confidential.
Participants may contribute to an Australian-first study into the different cannabinoid profiles of cannabis and their effects.
Participants may have the opportunity to receive a cannabinoid profile of the cannabis they are smoking, analysed using state of the art technology.
Participants will be compensated up to $170 for participating in this study.
Participants may provide integral insights into the nature of the cannabis they are smoking, and their lived experience to help further the field of cannabis research.
Adults aged 18-65 years old who regularly smoke cannabis.
Participants must have access to 1) a computer or laptop with internet access and 2) video/web conferencing, either through their phone or computer.
Participants must be able to attend to do 3 online assessments as well as comply with the following requirements for over approximately 4-5 months:
Participants must be willing to do virtual interviews, questionnaires and brief cognitive tests.
Participants must be willing to provide sample(s) of the cannabis they have been smoking for the study duration. The study team will further discuss this with the participant.
Participants must be willing to travel to either Nimbin, Lismore or Mullumbimby to drop off their cannabis samples.
Meet the Lead Researchers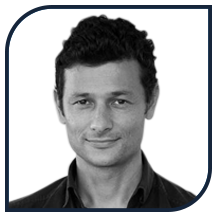 Prof. Murat Yücel gained a PhD combined with specialist clinical training in Clinical Neuropsychology in 2001 at La Trobe University. He then worked across a number of mental health research centers at the University of Melbourne and was promoted to Professor in 2012. Currently, He works at Monash University - within the School of Psychological Sciences, where he is the Head of the Addiction and Mental Health research program.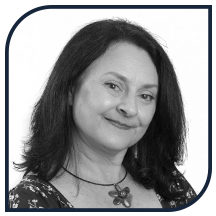 Nadia Solowij, PhD, is a Professor in the School of Psychology, University of Wollongong and recently completed a 4-year term as an ARC Future Fellow. She has been actively researching the effects of long-term cannabis use for more than 25 years and is now the most published researcher in the world on the topic of cannabis and the brain. Her primary area of expertise is in the long-term cognitive and neural effects of cannabis. She has used neuropsychological, psychophysiological and brain imaging techniques in her investigations of memory, cognition and brain structure and function in adult and adolescent cannabis users and people with schizophrenia and comorbid cannabis use.
Research Centre: Monash University
Location: This is a virtual study
Lead Researchers: Prof. Murat Yücel; Prof. Nadia Solowij
HREC: This study has been reviewed and approved by the Monash University Human Research Ethics Committee [13390].
About The Research Centre:
Monash was established in 1958. Monash welcomed their first intake of students to their foundation campus at Clayton in 1961. Since then, Monash has grown to be the largest university in Australia, with more campuses across the world than any other Australian university. Their desire is to make a difference transcends traditional boundaries. Monash University wants to have an impact on communities around the world, not just in Australia.
This study is in collaboration with the University of Wollongong



In less than 50 years, UOW has become a benchmark for Australia's new generation of universities; dynamic, innovative and prominent in national and international rankings for the quality of our teaching and research.
Universities are key to the national innovation agenda and share an obligation to be at the forefront of contemporary policies and society. This is why we are focused on producing quality, accessible research through highly-cited and esteemed researchers. We will grow our innovation ecosystem and pursue the uptake of disruptive technologies that deliver positive economic impacts.
If you decide to participate in the study and later feel that you no longer wish to be part of it, you may withdraw at any time.
Your records relating to this study and any other information received will be kept strictly confidential, except as required by the law.
C

lick the link below to enter your contact details and answer some eligibility questions.


The research centre will then contact you by phone to discuss the trial and answer your questions.